To find links and connections between different literatures can be interesting as well as useful while preparing the interdisciplinary Esame di Stato.
The double is one of those themes which have aroused the interest of all literatures in all ages : Hoffmann, Dostoevskij, Gogol, Gautier, Maupassant, Poe, Calvino, Conrad and Kafka, to name only a few, have all, like Stevenson, probed the notion of duality.
The double, or doppelganger, is a second self, or alter ego, which appears as a distinct and separate being perceived by the physical senses, but existing in a dependent relation to the original. "Dependent" does not mean "subordinate"; in fact often the double comes to dominate, control and usurp the functions of the subject. It became also a device of psychological penetration for many writers.
Calvino's humorous short story "Il visconte dimezzato" deals with the same
theme as Stevenson's, although in a much lighter tone. The good and evil parts of the narrator's uncle, the viscount Medardo of Terralba, are physically divided into two by a cannon ball while the viscount is fighting in Bohemia against the Turks. The two parts, perfectly kept, are found at different times, they recover and resume a social life, one being extremely wicked , the other exceptionally good. It happens then that the two viscounts fight in a duel and start bleeding, a doctor seizes the opportunity to combine the two parts again and the village of Terralba has its whole viscount again, both good and evil.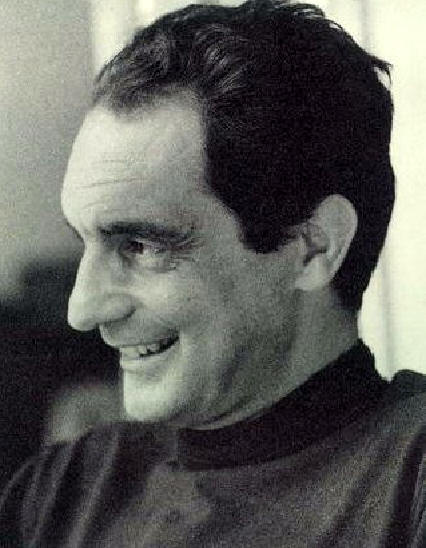 Read the following extract from Calvino's "Il visconte dimezzato" and compare with Stevenson's "Dr Jekyll and Mr Hyde".


"Così si potesse dimezzare ogni cosa intera, - disse mio zio coricandosi bocconi sullo scoglio, carezzando quelle convulse metà di polpo, - così ognuno potesse uscire dalla sua ottusa e ignorante interezza. Ero intero e tutte le cose erano per me naturali e confuse, stupide come l'aria; credevo di veder tutto e non era che la scorza. Se mai tu diventerai metà di te stesso, e te l'auguro, ragazzo, capirai cose al di là della comune intelligenza dei cervelli interi. Avrai perso metà di te e del mondo, ma la metà rimasta sarà mille volte più profonda e preziosa (...)
Allora il buon Medardo disse: - O Pamela, questo è il bene dell'essere dimezzato: il capire d'ogni persona e cosa al mondo la pena che ognuno e ognuna ha per la propria incompletezza. Io ero intero e non capivo, e mi muovevo sordo e incomunicabile tra i dolori e le ferite seminati dovunque, là dove meno da intero uno osa credere. Non io solo, Pamela, sono un essere spaccato e divelto, ma tu pure e tutti (...)
Così mio zio Medardo ritornò uomo intero, né cattivo né buono, un misuglio di cattiveria e bontà, cioé apparentemente non dissimile da quello che era prima di essere dimezzato. Ma aveva l'esperienza dell'una e dell'altra metà rifuse insieme, perciò doveva essere ben saggio. Ebbe vita felice, molti figli e un giusto governo. Anche la nostra vita mutò in meglio. Forse ci s'aspettava che, tornato intero il visconte, s'aprisse un'epoca di felicità meravigliosa; ma è chiaro che non basta un visconte completo perché diventi completo tutto il mondo".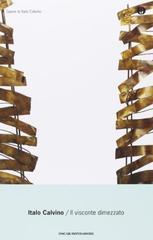 (Bibliography: 1. G. Mistrulli, MAKING WAVES, Ed. Zanichelli ; 2. M. Spiazzi - M. Tavella, ONLY CONNECT. MAPS , Ed. Zanichelli)